Details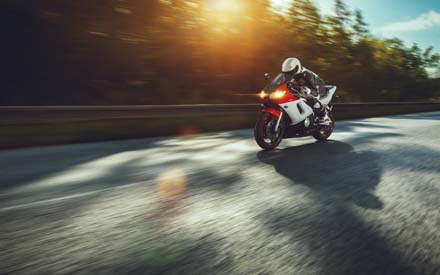 The Australian Motorcycle Dealers Association is well established, supporting members across the breadth of the industry.
A key focus remains on the relationship's members have with manufacturers, via the agreements they sign under the umbrella of The Franchise Code of Conduct.
Considerable work has been undertaken by MTAA and its State organisations to convince the Federal Government that changes are necessary in the Franchise Code to protect the considerable investment made by members in establishing, maintaining and operating a motorcycle retail outlet(s) The relationship between franchisor and franchisee must be balanced and stable, not subject to significant change when franchisors alter their senior management or business processes. A specific motor industry code has been requested that will cover the complexity involved in selling, servicing and maintaining motorcycles, with provisions for extensive term agreements in line with the capital expenditure required establish and operate a franchise.
The past year has seen a decline in the motorcycle market, impacting retailers' margins at a time when overheads continue to increase. A nationwide shortage of motorcycle technicians is creating recruitment problems for retailers. MTAA and its State organisations are working with training organisations to increase the number of motorcycle apprentices entering the industry.
Work has commenced on improving industry financial benchmarking. Leading suppliers of Dealer Management Systems used in the motorcycle industry are aligning their systems with a common chart of accounts specifically for motorcycle businesses. Member businesses must be able to accurately chart their profitability in each key sector of their business. Through doing so they will be able to accurately gauge the worth of the franchise(s) they hold and have meaningful discussions with Manufacturers about their return on investment.
Liaison continues with entities closely associated with the Australian motorcycle market.
FCAI motorcycle manufactures group.
Motorcycling Australia the controlling body for motorcycle sport.
Australian Motorcycle Council the peak motorcycle advocacy group.
As we move into 2019, many challenges are in front of the motorcycle industry. Many unanswered questions need to be resolved to chart the future of the industry. Why are millennials and gen Z not showing a lot of interest in motorcycles? Is obtaining a motorcycle licence to difficult, too expensive? Is motorcycling portrayed as dangerous? Are areas available for off-road road riding being restricted? Are there too many motorcycle dealerships? Is multi franchising in large motorcycle destination outlets the future?
As we look at the challenges we also look at the positives. Motorcycling has never been safer, with a declining road toll and manufacturer equipped safety technology on nearly all models. A fantastic range of leaner approved models at super competitive prices. Rider equipment with unparalleled comfort and safety. The advent of electric motorcycles across all riding sectors. Motorcycles and scooters being the most efficient means of personal transportation in massively congested capital cities. Motorcycles still being the most exciting mode of transport known to human kind!
AMDA continue to be supported by the Motor Trades Association of Australia with an emphasis on ensuring making sure the motorcycle retail industry sector remains sustainable and profitable.